::::: Post Card :::::
::::: Wonderful price for FANS, FREE POSTAGE (if order from my website) !!!!
mail to me : holland@yours.com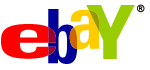 FeedBack from ebay ::: Yuki Holland :::
If you have high rating (buyer) into ebay, you can send money to me after you receive the postcards. thanks for your coming and enjoy the postcards!!! Good Luck!
Order from my WEBSTIE or BID it on Ebay
Martina with her Horse Postcard

$ 5.00

size : 10 cm x 14 cm

US OPEN 1997 Postcard

$ 5.00


size : 10 cm x 14 cm

OMEGA Card set (1 set 5 cards)

$ 10.00

size : 8 cm x 12.5 cm

CHINESE Dressing Postcard

$ 8.00

size : 11 cm x 16.5 cm

SYDNEY Postcard

$ 5.00

size : 10.5 cm x 14.5 cm

ANNA Postcard

$ 8.00

size : 12 cm x 16.5 cm
Each card have HIGH QUALITY AND GOOD PACKING. If the QUALITY not good, MUST be - REFUND!

IF you worry about money problem, quality problem or others. welcome to go my feedback page of ebay, or you can send email to others buyers to ask them about quality of card, ... etc... some of them are big fans of Martina. thanks a lot!
http://cgi2.ebay.com/aw-cgi/eBayISAPI.dll?ViewFeedback&userid=yukiholland
---
If want to know more detail, please feel free to email to me. I will try my possible to reply to your letter.
Order Address:
To: Yuki Holland
Flat 6, 16/F.,
Cheung Fat Tower,
East Asia Garden,
Tsuen Wan, N.T.
Hong Kong

You must receive postcard about 4 or 5 days after I receive your money.
I will give you a good packing and hope you enjoy the postcard!
by Yuki Holland
---

©

Design by Yuki Holland
holland@yours.com